Warming Murres
(Murres are seabirds that breed on the coast of the northern Pacific oceans )

Using the movement of the sun to generate shadows and silhouettes, I am currently etching with light and line on an architectural scale. These studies, both time-based and static, move in three dimensions. The drawings on the glass reflect and transmit light to combine with line and texture.

View Other Portfolios
✺✺

Light bird mirror projections that move with the arc of the sun.
✺✺

Lightbird Reflections
Sunlight on mirrors reflects the shapes of birds on an architectural scale. These Lightbird reflections move across building walls as their sky canvas with the arc of the sun.

This conceptual rendering (reflected onto a photo of the Phoenix Art Museum, AZ) is to open a discussion about a future installation and performance.
The Lightbird projections are both an homage to the science of how birds fly in formation (murmuration)
in groups of seven and a requiem for the impact of warming oceans and drought on the Western sea and songbirds.
These images are of assemblages of projected light, drawing on glass, photograms, and scoured mirrors.

✺✺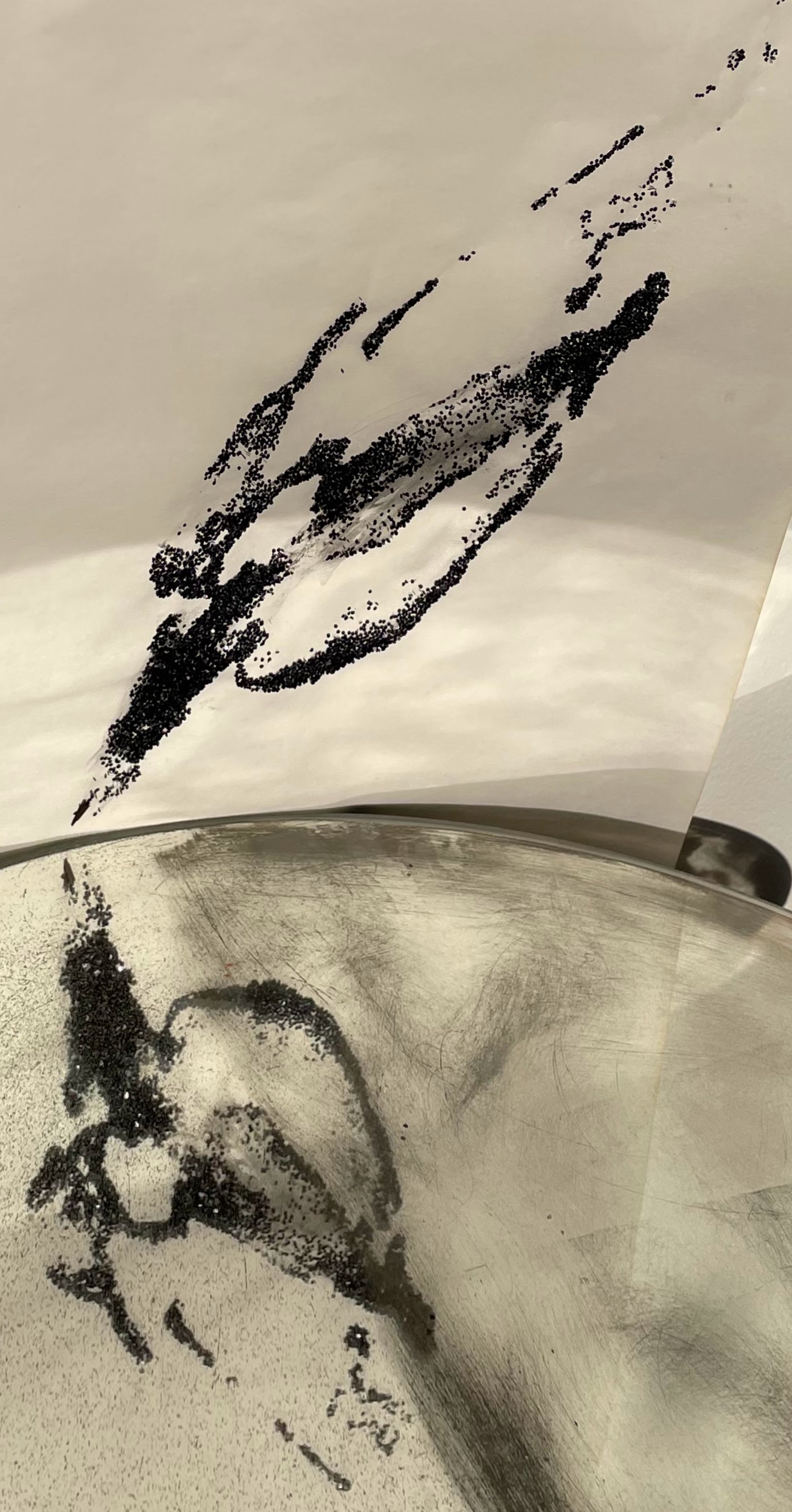 Reflection of video projection on mirrors, w/ stencils, and drawing.


✺✺

The morning eastern sun moves in an arc from my west-to-north studio walls. Reflections are created with mirrors and stencils.


✺✺