Works on Paper
Crossing Signal Mandala
Layered acetate, vellum, mylar, paper on board
48" h x 48" w x 1.50" variable, 2012
Pigment Prints on Paper or Backlit Film available

Mandalas are two-dimensional representations of a three-dimensional environment. For example, "Crossing Signal Mandala" comprises a system of streetlights and crossing signals that govern our movements. These mundane images were enhanced by the saturated light, color, and patterns of the photographic documentation. Each of the icons was assigned a symbolic function loosely based on the five Buddha Families of Tibetan Buddhism. The five icons correspond to a color, element, compass point, and season.

The pedestrian crossing icons form a mandala according to the following system:


Crossing Signal Color
Green Light
Walk Man
Yellow Light
Red Light/Hand
Snowman
Element Wind
Water
Earth
Fire
Air
Direction
North
East
South
West
Center
Season
Summer
Winter
Autumn
Spring
Sky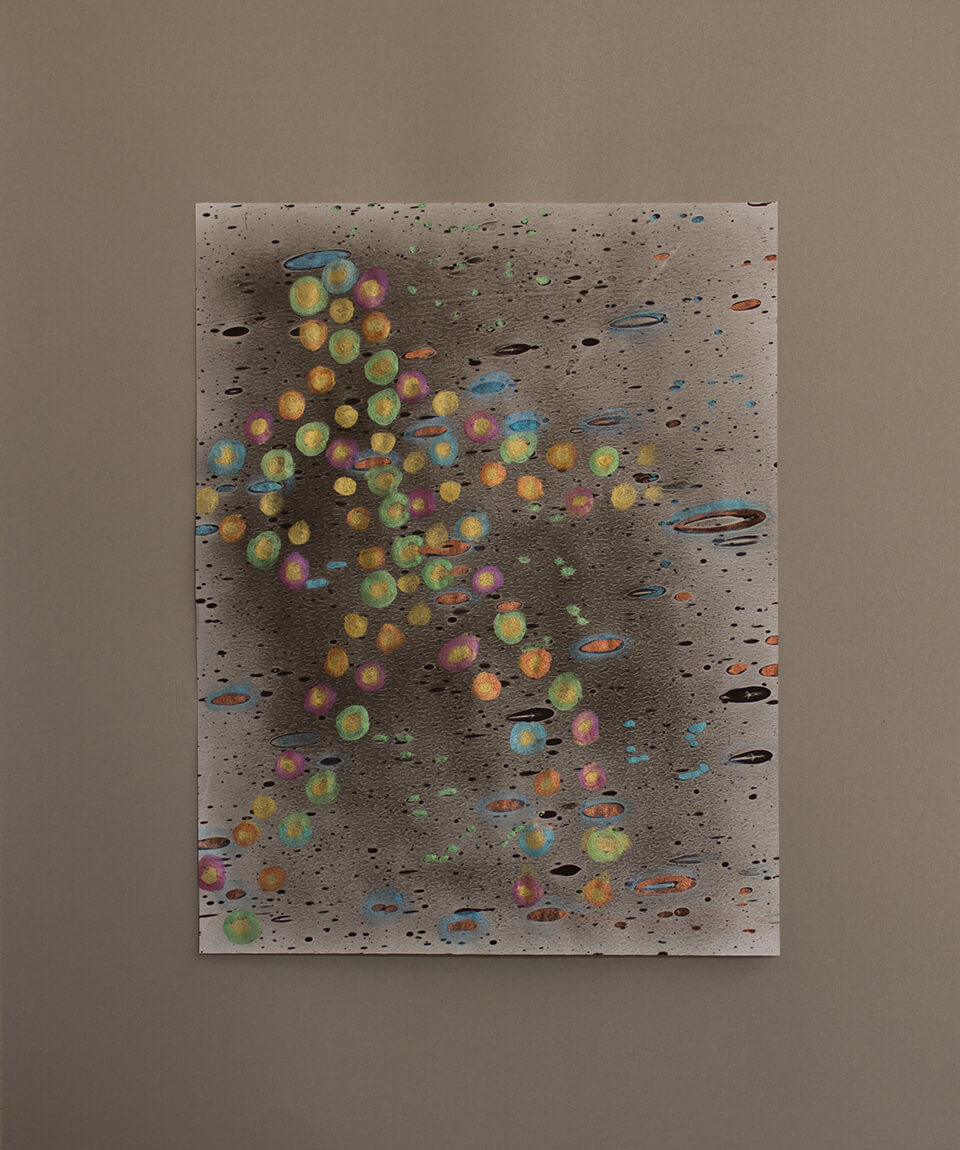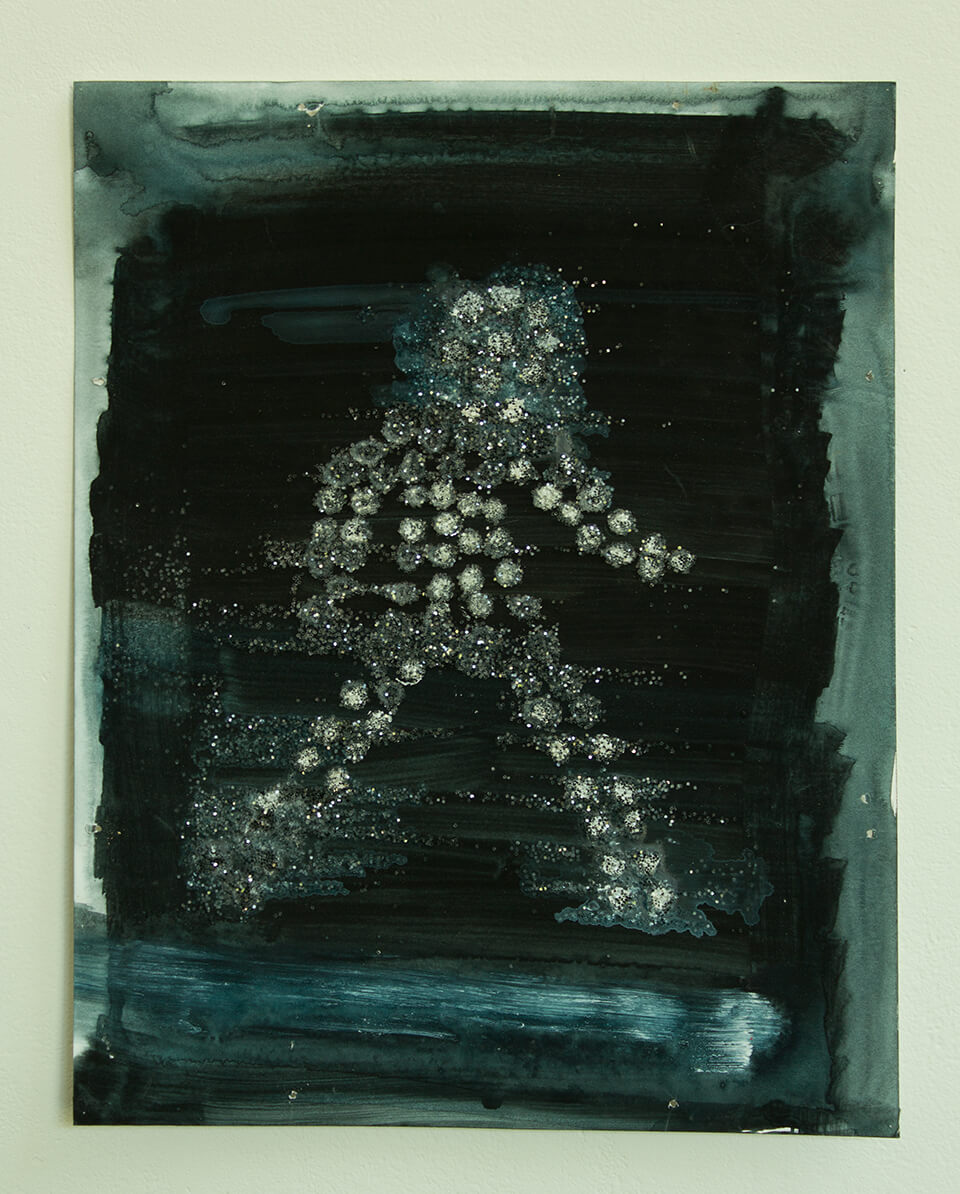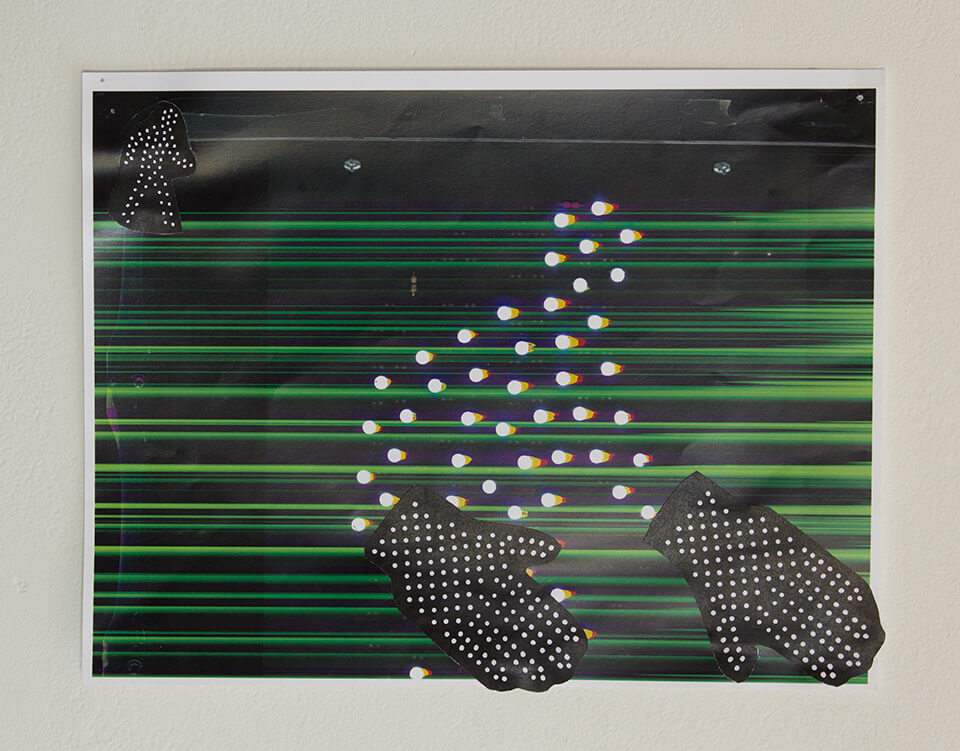 Animations


Dotted Man Manifestations Drawings on B&W photocopies, 2016

A series of drawings of photocopies are animated to find out what
Pedestrian Crossing Signals do when their shift is over.



Pure Vaj Drawings on B &W photocopies, 2016

A series of drawings on photocopies are animated to determine what happens when
Pedestrian Crossing Signals practice Tibetan Purification visualizations.